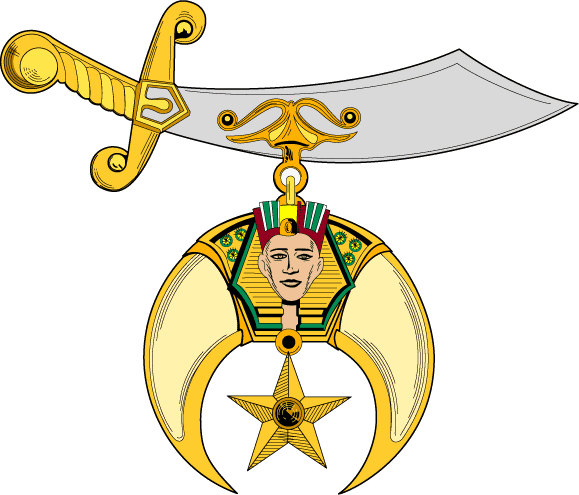 100th Anniversary Events!
Information for Shriners and ladies joining us in Shreveport this September
Next month, Shriners Children's Shreveport will officially commemorate 100 years of providing life-changing care to children! In honor of this momentous milestone, we are conducting a series of special anniversary events, and you're invited! Read on to learn more about our three days of anniversary events taking place September 15-17, and please help us share this information with other nobles who may be planning to attend!
Welcome Reception with the
El Karubah Shriners
Thursday, September 15, 6:30 - 8:00 p.m.

Heading to Shreveport early? Join us for an evening of fun, refreshments, and fellowship in advance of our official anniversary celebration! On September 15, our friends at El Karubah Shriners invite visiting nobles and ladies for a pre-event reception at their temple on scenic Cross Lake in Shreveport. Beverages and hors d'oeuvres will be provided. (Business casual dress, no fez necessary)
For more information, please call the El Karubah Shriners at 318-631-1594.
Anniversary Celebration
Thursday, September 16, 10:00 a.m. - 1:00 p.m.
Our 'official' anniversary event will take place September 16 at Shriners Children's Shreveport! The event begins at 10:00 a.m. with guided tours and historical displays of both Shreveport and system images and artifacts. Our anniversary program begins at 11:00 a.m. with remarks from a variety of Shriner representatives, hospital leadership, patients, and special guests. At 11:30 a.m., we will offer the premiere screening of a special new Shriners Children's video produced by ABC/Disney and launching nationwide later in the day! Following the 30-minute screening, guests will be invited to enjoy a complimentary BBQ cookout while enjoying live music and fellowship with Shriners and guests from across the south. (Business casual with fez recommended)
For more information or to register your temple's attendance, please call 318-226-4204 or email ncberg@shrinenet.org.
'A Grand Affair' Gala
Friday, September 17, 6:00 p.m. social, 7:00 start
Our elegant donor relations gala enters its third year with festive anniversary flair! Taking place at the Horseshoe Riverdome in Bossier City, "A Grand Affair" will feature live music, entertainment, silent auctions, special guest speakers, gourmet seafood and more! Reserve tickets required. (Cocktail attire, no fez necessary)
For more information or to purchase tickets, call 318-226-4272, or click the button below.