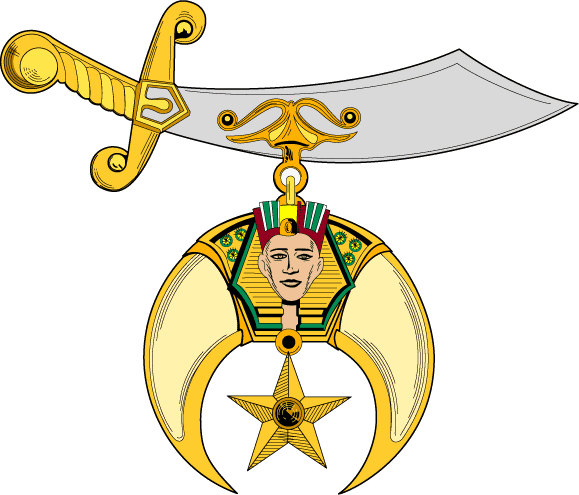 Nobles and Ladies,
First Lady April and I would like to thank everyone for your support, and we look forward to an exciting year. Our theme this year is "Building Relationships and Providing Opportunities". Everything we do as Shriners is about building relationships and providing opportunities. Networking with members of other temples, masonic bodies, and our com-munities are keys to our success. Spiritual growth, knowledge, experience, and integrity are just a few attributes that Nobles can gain from building relationships. The second part of our theme is providing opportunities. Building relationships allows us to provide opportunities. We provide opportunities to children at the Shrine Children's care facilities located across North America. We also, offer opportunities for Nobles and their families to become part or our charity and provide for those less fortunate. Lastly, opportunities for those within the community to partner with Shriners to continue our legacy of delivering world-class care for children in need. Please consider how you can use your time, talents, or means to continue "Building Relationships and Providing Opportunities".
The New Year is off to an exciting start. The Big Buzz Chili Cookoff benefiting Shriners Children's is at the State Fair-grounds on Saturday, January 22, 2022, The Big Buck Classic continues to allow us to be a part of this exciting event. We need chili cooking teams to participate in the event. The entry fee is $25 per 2 man team. If you haven't already signed up for this event, you can download an entry form from the arkansasshriners.com website or register on-line through that site.

The following weekend, January 29, 2022, beginning at 10:00, the Divan will meet at the temple for training and development of our 5-year plan. If you have ideas you would like to see in the 5-year plan; please reach out to a member of the Divan for consideration.

Our 2022 membership goal for this year is the creation of 30 new Nobles. The more members, the more fun and fellow-ship our temple can create. Illustrious Sir John Robinson is our Membership chair again this year. Please work with him to coordinate a visit to your unit or club on ways to grow your teams.
Lady April would like to grow the ladies' group. If your lady is interested in becoming more involved, please contact April at scimitarfirstlady2022@gmail.com or 479-647-9101.

I encourage each of you to read the Shriner's Creed and think about how you can build relationships and provide opportunities. It is going to be a fun year! Thank you for allowing me and my family to be a part of Scimitar Shriners, Shriners Children's and Shriners International.

Fraternally yours,
Illustrious Sir David Moore
Shriners International is a Fraternity which teaches ethics and morality. We welcome men of every color, creed, religion, sect, and opinion, but each candidate for Shriners International must be willing to profess his belief in a Supreme Being. No atheist can become a Shriner. The essential purpose of Shriners International is the further development of the individual Shriner as an honest, ethical, moral, sincere, caring, and charitable man, learning more about his own potential as a human being and developing his intellectual and spiritual character.