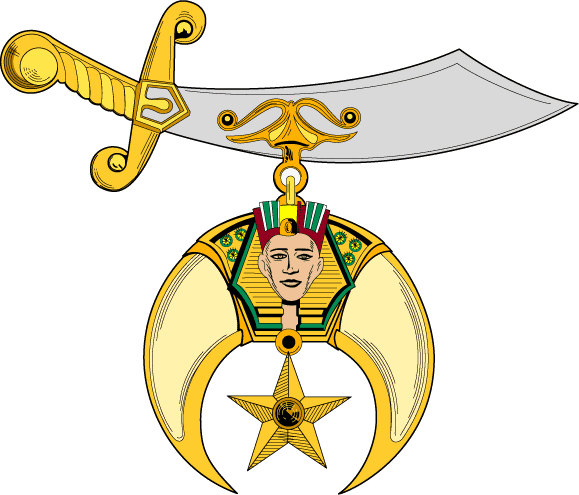 Nobles and Ladies,
We are off to a great start of fun and fellowship this
year! I want to thank everyone who had a part in the
Honored Ladies Luncheon. Many of the ladies provided
thank you cards that were read at the last stated
meeting and posted to the bulletin board. These ladies
are an essential part of or Shrine Family, and it was a
privilege to be a part of such a fantastic event.
We continue to "Build Relationships and Provide
Opportunities"! The Patients Easter Party, the Crawfish
Boil and Baggo Tournament, the Golf @ the Rock golf
tournament and Divan attending AR and OG school are
a few of the events during the past month. For a list of
upcoming events, you can always check out Scimitar's
calendar on the website at arkansasshriners.com
Imperial Session is just around the corner. We are
looking forward to seeing you there! Imperial Bill Bailey
and Lady Debby will celebrate the 150th Anniversary of
Shriners International and the 100th Anniversary of
Shriners Children's Hospital, July 2-7, 2022, in
Minneapolis, MN. If you still need accommodations,
contact Noble Rick Brandon at gatorr36@gmail.com.
The weather is warming up, and it is almost parade
season, so dust off your parade vehicles and get them
parade-ready! If you have a parade that you would like
to add to the list, contact Dave Livingston at,
cousineddie00@gmail.com.
Thank you all for your support and for allowing Lady
April and me an opportunity to represent your temple,
Scimitar Shriners. If you have new ideas to build our
membership, please reach out to me at
superd02@aol.com or Ill. Sir John Robinson at
jrrobinson60@sbcglobal.net. We would love to hear
from you.

Fraternally yours,
Illustrious Sir David Moore
Shriners International is a Fraternity which teaches ethics and morality. We welcome men of every color, creed, religion, sect, and opinion, but each candidate for Shriners International must be willing to profess his belief in a Supreme Being. No atheist can become a Shriner. The essential purpose of Shriners International is the further development of the individual Shriner as an honest, ethical, moral, sincere, caring, and charitable man, learning more about his own potential as a human being and developing his intellectual and spiritual character.