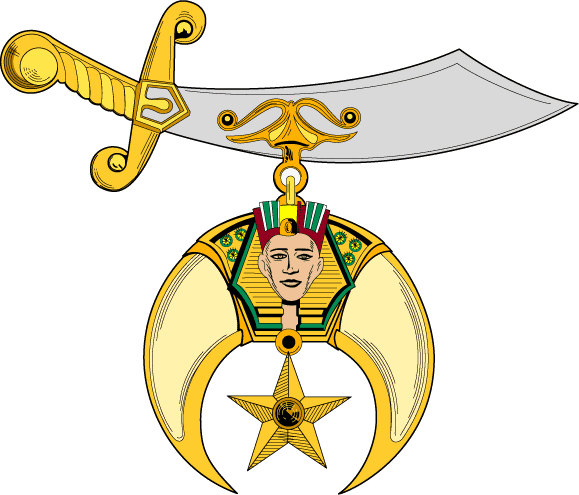 Nobles and Families:
I would like to start by saying, "Thank You!". Thank you for allowing me the opportunity to serve you and your families, and for the support that so many of you have already provided to Lady Holly and me. We know your love and support will continue throughout 2023. I would like to give a special thanks to Past Potentate Illustrious Sir David Moore and his Lady April. Their guidance over the past couple of months has been a huge help and I am eternally grateful for their service in 2022. Looking ahead, I want you all to focus on these three things: Family, Fellowship and Philanthropy. During the tenure of my service, I have heard several people say: "family comes first", I very much believe that to be true, but we should also be encouraging our families to share in our mission with us. Our kids have attended Shrine events with us since they were toddlers. They know an entire support system of Shriners that will show up for them if they ever need anything. To us, that is priceless! I am a second-generation Shriner and my hope is that our son will want to follow in his Grandfather's steps and mine. For those who do not know, our daughter is also a patient at Shriners Hospital for Children in Shreveport. She sees firsthand what we do and the impact and reach that our organization has on family. Fellowship is spending time with those you love. Over the next year we plan to have opportunities for us to all fellowship together. From the Valentine's dance to the Easter Bunny, mudbugs to fireworks, and family game nights to Christmas parades, we hope you will make time to attend many of the fun things we have planned for the year. I can assure you, there will be something for everyone! Fellowship leads to connection. For our mission to succeed, we must stay connected. Last (but certainly not least): Philanthropy is why we are here. We have the opportunity to serve this organization and its mission by providing attractive quality programs and services for its members, their families, and their friends in a spirit of fun, fellowship, and social camaraderie. We foster self improvement through leadership, education, the perpetuation of moral values, and community involvement; and serve mankind through the resources of its philanthropy, Shriners Children's. Lady Holly and I look forward to serving you this year. We have been busy preparing what we hope will be a year of great memories and formed relationships. Now, make sure you look at the upcoming events, and don't forget to check the website calendar for all the fun we plan to have in 2023!
Fraternally yours,
Illustrious Sir Eddie Butler
Shriners International is a Fraternity which teaches ethics and morality. We welcome men of every color, creed, religion, sect, and opinion, but each candidate for Shriners International must be willing to profess his belief in a Supreme Being. No atheist can become a Shriner. The essential purpose of Shriners International is the further development of the individual Shriner as an honest, ethical, moral, sincere, caring, and charitable man, learning more about his own potential as a human being and developing his intellectual and spiritual character.