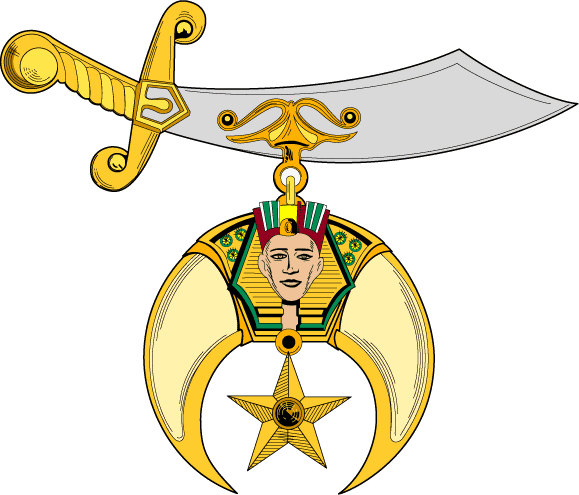 Well, here we are again as another calendar year
has passed– and a new year brings a new Potentate
to Scimitar Shriners!
I am truly humbled at the trust you have bestowed
in me as the 2021 leader of such a devoted fraternal
group. I thank you for your continued dedication
to our common cause ! I have seen the tremendous
outpouring of support we each have had
with each other over the years as we have diligently
worked together toward our common objective.
Our passion for the new coming year as Shriners
should focus on 3 key points to help us accomplish
our mission. My hope is that we can build together
upon the 3 Fs.
3 F's for 2021
Fellowship—streamline our monthly stated meetings
so we can have more time for building camaraderie
and relationships to existing and new nobles
& family.
Fun—more fun and exciting events and activities
throughout the year, as a fraternal group we can
have more brotherly fun together which will include
our ladies & family!
Funding our philanthropy—our motivation as
Shriners always involve giving back to our hospitals
through our fund-raising events which benefit our
kids. All of us are volunteers!
My first lady, Trisha, is really excited to start the
new year working with all of the ladies. She can't
wait to add her own flavor of fun, new ideas and
activities.
ALL together as a group focusing on Fellowship and
Fun to make greater success for Funding our philanthropy!
HERE'S TO A GREAT, SAFE, AND HEALTHY 2021….
Cheers,
Russel Betts
Potentate, Scimitar Shriners
Shriners International is a Fraternity which teaches ethics and morality. We welcome men of every color, creed, religion, sect, and opinion, but each candidate for Shriners International must be willing to profess his belief in a Supreme Being. No atheist can become a Shriner. The essential purpose of Shriners International is the further development of the individual Shriner as an honest, ethical, moral, sincere, caring, and charitable man, learning more about his own potential as a human being and developing his intellectual and spiritual character.